"WE TURN YOUR
IDEAS

INTO THE

REALITY

"
ConceptServe is a specialized web development company which is a one stop solution for all the requirements that your business needs. Whether you are looking for a software outsourcing company or are looking for outsourcing we can help you with your projects. Our experts provide you the best solution for Web design, e-Commerce sites, Web development, Software development, Mobile app development, Internet marketing and Staffing. We offer services that are at par with the latest technologies and also offer services to maintain as well as revamp your website or software. We are one of the reliable offshore outsourcing and software development company in India having vast experience in the same field. We have highly skilled support team that can serve diverse requirements of our clients that belong to varied vertical of business. We promise end- to end solution by understanding our client requirement and delivering exactly by making use of talent and technology. All you need is to contact us, and your concepts for IT would be served at ConceptServe. Keeping the fast changing scenario of the development of technology in the IT field, we strive to keep ourselves updated about the global trends and implement the same for our esteemed clients. We find pride in our clients' satisfaction which is our greatest achievement. We challenge ourselves to get the best by inculcating the smallest detail provided by the client in the project. We go out of the way to provide assistance to our clients at every step in their projects.

WHY CHOOSE US
We provide customized and professional solution via experienced team

OUR MISSION
Our mission is to provide customer satisfaction

Our Philosophy
Direct Communication to project dedicated team
Resources
Get a Copy of brochure
ConceptServe Technologies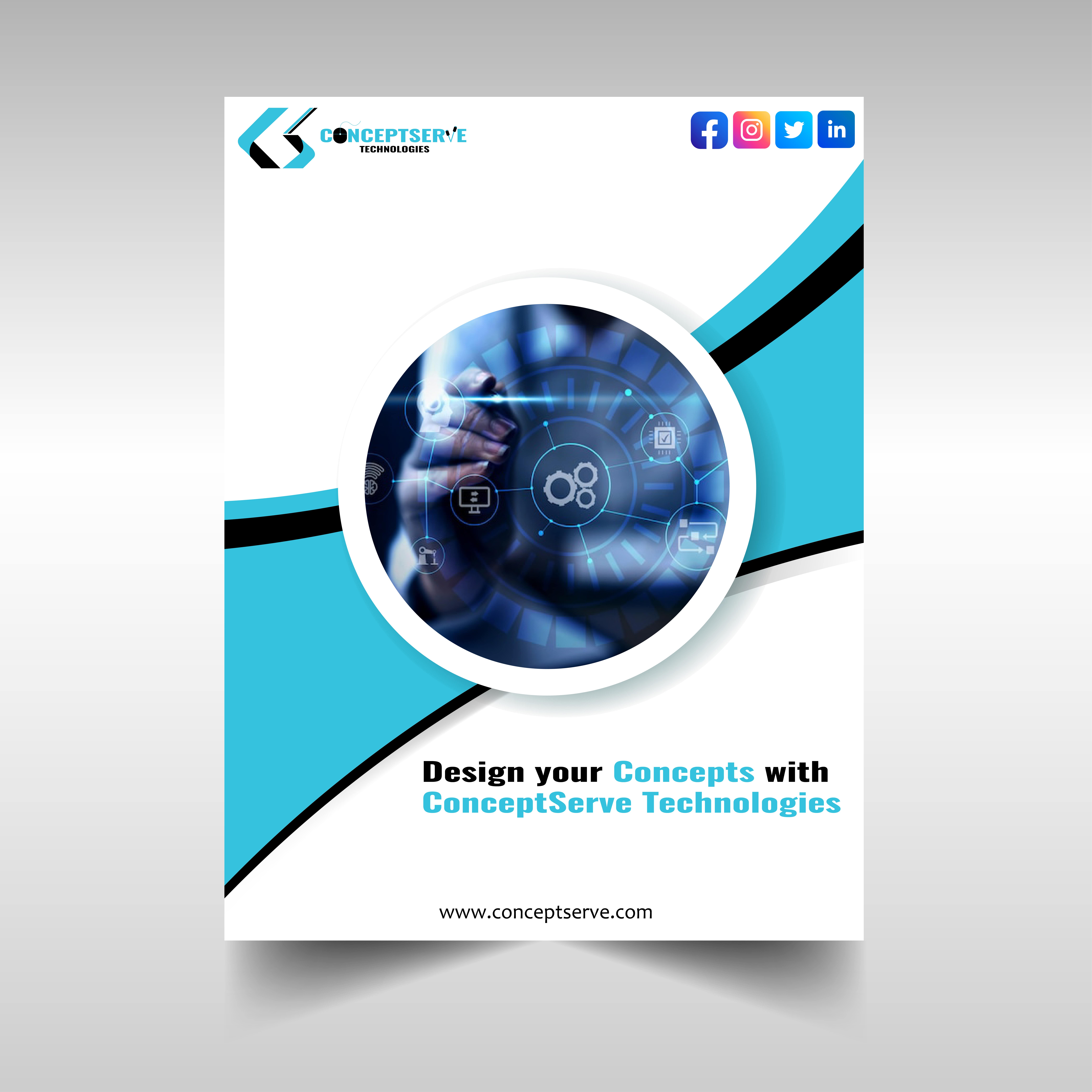 We are experts in providing the best solutions.
Warranty Management IT
Our service offerings enhance customer experience throughout secure & highly functional end-to-end warranty management.
Quality Control System
It's more than a responsibility but a guarantee from us to gain customer trust with highly reliable quality control system.
Highly Professional Staffs
Having obtained the official & formal training in IT technology and technical fields, our staffs know more than what they show.
Product Engineering & Services
Develop and propose product improvements through periodical and accurate testing, repairing & refining every version.
Infrastructure Integration Technology
At ConceptServe Technologies, we have a holistic and integrated approach towards core modernization to experience technological evolution.
Information Security Management
Information security has been a rising issue lately due to a series of scandals from big companies, rest assured, we're here.
Why
ConceptServe Technologies?
ConceptServe Technologies delivers your concepts in the best possible manner. Our highly talented professional team makes sure you get well designed software or website for your business needs. We are goal oriented company, focusing on client needs and delivering it within time frame. We look forward to new challenges and strive to get the result which will satisfy our clients. ConceptServe Technologies has earned its name as an outstanding IT service company that can be relied and trusted. Our transparent business dealings and professionalism will help you achieve the best IT needs for your business in this global marketing era.We have specialized technicians for all the different services we offer, which ensures you get the latest technical as well as non-technical features for your online business.The company has a strong professional background and skilled men power which makes us one of the best web based development and designing companies in India. We offer cost effective solutions for your projects and understand your requirement to the smallest detail.
Testimonials
What do people praise about
ConceptServe?
ConceptServe is an outstanding software development company that has demonstrated a depth of technical expertise in Windows and Macintosh development. We trust them to deliver technical solutions that meet our stringent business needs - and always in a timely and cost-efficient manner. We look forward to working with ConceptServe on future projects.
We were looking for a company which can meet our technological need for mobile apps. With this sector growing by heaps and bounds, we needed a company which understands the trends in this field and help us imbibe the same. Our search was over when we found ConceptServe. We are very happy with their professionalism and timely execution of our projects.
We are very satisfied and happy to have found ConceptServe as our offshore development partner. All along our professional relationship, ConceptServe has always helped us with any problems that we faced; during the project creation and also after it. We have a good rapport with their outstanding team who understand our needs to the tee and execute it in the exact way that we want.
A very few companies offer full support for all your IT needs and ConceptServe is one of those. We have been associated with them for your outsourcing needs since two years now. They have not only made apt and flexible software for us but have also been quick to update it as per our requirement. We are glad to have them on board and take care of our technological requirements...